Happy Tuesday to you all and welcome to all my new AED Mailing List members. Enjoy your free download of "Here I Am", the official song of the Transplant Games of America (mailing list members get a free download with each email and lots of other perks. Join today). I was asked to write a theme for the 2016 Games held in Cleveland Ohio. I did that then performed it live at the Opening Ceremonies of the Games at Public Hall and at the Closing Ceremonies. The song has been licensed for this year's event in Salt Lake City. It will find it's way to more people and many of them will hear a story they know very well. "Here I Am" speaks from the perspective of both the transplant survivor/recipient and the transplant donor. I hope you'll download and listen to the song then share it with anyone you think might be inspired. 
On November 8, I along with some generous performers in Cleveland will be part of a benefit to raise awareness of organ donation. We'll be at Music Box Supper Club....details when we get closer. 
And now a story....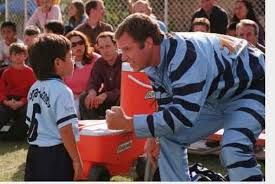 I was watching Will Ferrell on a late night show a while back and he told a story that has stuck with me. It's not only funny but has something in it to remember as you're marching along. Here's the story... 
Will was at his son's soccer game (his son was about 6 at the time) when he huddled up with him during a break in the game and asked, "Do you wanna go big or go home?!". His son replied, "I wanna go home. It's rainy and I'm cold. I wanna go home". 
I love this story. Today I was thinking about why I like it so much. First of all it's funny but there's also an element of unexpectedness and truth in it. "It's rainy and I'm cold. I wanna go home." It's great isn't it? It's a great reminder that it's ok to acknowledge how you feel and it's ok to say no. In spite of the pressure to keep playing soccer, to win, to do what was expected of him (and be miserable), Will's son opted to express his true feelings. 
I think lots of times we push through things that we really don't need to. The culture in which I was raised taught me to quite often look at things in just two ways, win/lose, smart/dumb, pretty/ugly and on and on. It's all very competitive, result oriented and judgmental. It has nothing to do with enjoying right where you are and it's a rough way to go. We are raised to "not quit" to "win" to "be the best". All of that requires a drive that sometimes plays on our fears instead of our fulfillment. 
I push through things a lot! Try to measure up. I bet you do too. But what if I focus on being where I am when I am and not just at the end result or my imagined end result of what I'm doing? When I try this, I'm in tune and I can be aware of things as they're happening. How many times are you in a place or time that is different than the space and time you're actually in simply because you want to avoid right where you are. I'm not suggesting that we should quit whenever something is uncomfortable or challenging. I'm suggesting that if we acknowledge when we're uncomfortable and ask why, we might change what we're doing or the WAY we're doing it. Are we doing something just to prove something or are we doing it because we're enjoying it?  If I am not enjoying something I've been trying to ask myself why. Most of the time, it's my perception of the situation that is making me not enjoy myself. I'm imagining what people are thinking or feeling. I'm imagining what's going to happen 10 minutes from now. I'm thinking about things outside myself, basically, things I can't control. If it's something I can control, I may not be, because taking action is uncomfortable and that's making me unhappy. So if I just get in there and bring myself to the moment, acknowledge how I'm feeling and that it's ok to feel that way, I think I'm given some perspective and I make better decisions. I'm also better able to let go of the feeling if I need to. 
When I'm in tune and I can say, I don't want this or I do want this. I like this or I don't like this. That's what Will Ferrell's son did that day on the soccer field. He didn't care about what his dad thought or what anyone else expected of him. He didn't think about the end result...winning or losing. He was playing a game, nothing life or death and it had ceased to be fun. So he was brave and said, "It's rainy and I'm cold. I wanna go home"....Bravo!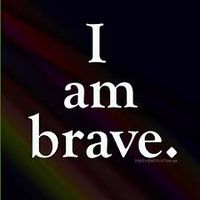 Click on this photo to share your stories of truly expressing yourself when it was difficult or when you're in 10 places in your head other than in the moment that's happening. These will post on my blog so just things you feel comfortable sharing. I'd love to read them! 
Here's this weekend's line up: 
Friday, April 13 - Southgate House Lounge - 9:30pm 
Anne E. DeChant and Thor Platter 
Me, Paul Lewis (bass and vocals), Paul Kovac (vocals, mandolin, banjo, guitar) play together and co-billing with Thor Platter. 
Two fabulous acoustic trios ready to kick some ass at this awesome venue! 
Free show - bills of appreciation, appreciated 
If you are in the Cincinnati OH, Newport KY area or you have friends and family there, here's where you should go this Friday...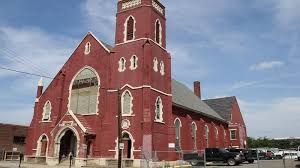 Southgate House Revival 
111 E 6th St, Newport, KY 41071 Phone 859-431-2201 
This old mansion, is Southgate House. Here's the big room...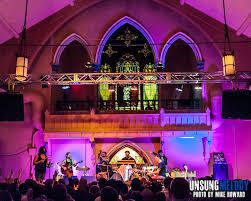 The Sanctuary inside Southgate House, the big kids room! 
Will you help make my first performance here a success by sharing this with your peeps? It'll come back to you 10 fold. 
Well, that's it for now. My latest release, "Lost in Kentucky", is in the works and we're busy creating a spring release. Stay tuned. If you'd like to make a small donation to the project, you can by clicking here. But I'm sure some politician is asking you to do that daily!!! But music is WAY better than politics so.... 
Thank you for being and AED Mailing list member and DIY Musician supporter. 
Your awesome and I like you, 
Anne E.