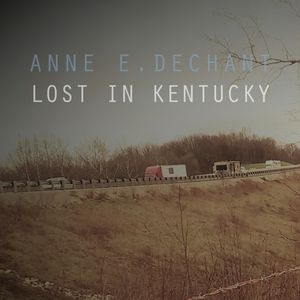 New recording "Lost in Kentucky" coming spring 2018! 
Good morning this is a post from earlier this week that went out to my mailing list.  If you're not an AED mailing list member and would like to get latest tour updates, first shot at winning the "Where Am I?" on the road, contests, ticket discounts, free downloads and more, sign up!...Here's the most recent mailer...ATTENTION AVON LAKE Classes of 81, 82, 83, 84!!!!
Yesterday, I was in the kitchen and I told Erin, "open up the bin I'm going to shoot!". Shoot an empty water bottle into the recycle bin that was. I shot....I missed. "And that's why I was not first team in basketball!", I yelled. 
I played basketball in high school. I stunk! 
My life from birth through high school was filled with sports, organized and not. I played with my friends on the field at the end of my dead end road. I played on the street, in front yards, in back yards, at Blesser Field in Avon Lake. I played constantly. In the fall it was football, in the summer every day, baseball. I absolutely loved it, the quintessential tomboy. 
In high school I was a track star. I was co-captain of the track and cross country teams and I was good at it. But I was no way the talent of my team mate Donna Schuh who was the state champ in the long jump.  
I got used to being good at the sports I played. 
Then I joined the basketball team. Don't ask me why. I can't remember. I guess I figured I'd be great at it and it would be fun. Neither was true. We had an excellent team. I was not a contributor to the excellence. 
I road the pine pony mostly and I cannot remember making one basket, not one. I may have, but if I did it is lost in a sea of missed shots, a yuk feeling when I thought of practice and the embarrassment of never understanding zone defense. In addition I didn't get along very well with my coach. We did not understand one another. Her perception of me was wrong and that made for an even more difficult time. I wasn't much for team dynamics either. There were other factors I won't go into but everything together made for a bad feeling in me.  
I did finish out my junior season (maybe it was sophomore, I'm used to blocking this time in my life) of basketball and then re-evaluated my sports life and how much fun I wasn't having. I confided in my awesome mother and my awesome teacher, Mary Sue Reimueller. My mom preferred that I take a break from sports and relax a little and Mary Sue told me she was very proud of me for making a decision NOT TO PLAY BASKETBALL AND TO JOIN SKI CLUB!!!!!! Hell yes!!! The ski club: Every weekend, 2 busloads of kids yelling, laughing, eating on the bus and headed southeast down the highway to Brandywine Ski "Resort".  At the helm were teachers who were as laid back as all of us. It was all kinds of hilarious.  
Earlier that year during the basketball season I had gone to Aspen for my first all-ski vacation. My cousin Debbie Butts invited me on the trip and it remains one of THE MOST AWESOME trips I've ever taken. Thank you Debbie for inviting me. I'll never forget watching the women's prison show, "Cell Block H" in our cabin and laughing our heads off.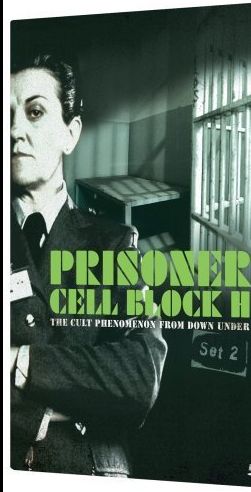 The cult phenomenon from down under 
When I returned from my Aspen trip, it's pretty much all I talked about. Aspen this and Aspen that. I had my Aspen ski pin on my ski jacket lapel and felt really cool as I whisked down the "giant" hill at Brandywine and sometimes heard my classmates yell out "Aspen Anne E." from the chairlift. It was good to feel well-liked, I liked being around free spirits and I liked having a blast!!!!! I got to know kids to an extent I probably never would have had I not quit basketball and joined ski club. 
Here's the best part. One ski trip, I was at the bottom of the un-Aspen-like ski hill, when I turned and saw a girl I kinda knew named Cindy Hofelich. Cindy was headed up the bunny hill on the t-bar lift. I said, "come up on the chair lift with me". She said she'd never been on the chair lift. I told her to come with me and I'd show her how to use it (after all I'd been to Aspen). She did, up we went and that was our,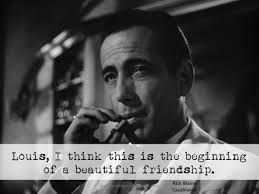 Cindy Hofelich, daughter of my coaches Joan (yes, I consider her a coach) and Chuck Hofelich, and I spent the rest of our high school years hanging out together. I was constantly at the Hofelich home goofing off, arguing with Chuck and his brother Jim, learning facts from Joan (and the giant crossword puzzle in their bathroom!) and basically being embraced by friendship. Cindy and I were and remain great friends. She is my loyal confidant and companion. She lives in Florida with her husband Craig and they have two daughters, Jessica and Victoria; beautiful, kind and smart like their mom (their dad's cool too!). We manage to visit about every year in spite of our busy schedules. When we do see each other we fall right into place just like on the chair lift at the bottom of the snow covered hill 27 years ago.  
So, sometimes leaving something that feels NOT like YOU, creates a space for something that is YOU! And then all kinds of great things happen.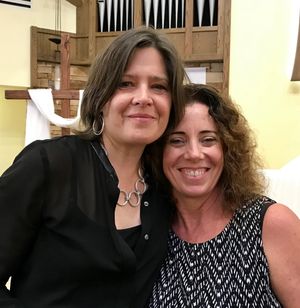 Me and Cindy in Florida at a funeral service for her papa, Chuck, last year. We've both been crying RIP Chuck and love to you Joan!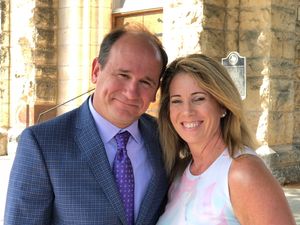 Cindy and husband Craig  
You all have a great weekend doing what you like ok? 
Cleveland I'm headed your way. Nashville, I will miss you especially now when everything has come back to life and I can hear music from my back porch. I'll be back in July. My new EP, "Lost in Kentucky", which I'm so proud to have recorded in Music City, will be in hand! 
If you want to know where I'll be and when click here for my tour dates and make plans to come to a live performance.  
I like you,  
DeChant out,