THIS EMAIL WAS SENT PREVIOUSLY TO AED MAILING LIST MEMBERS. I'D LIKE YOU TO BE ONE!
READ BELOW AND PLEASE CONSIDER SIGNING UP TO GET ADVANCE NOTICE OF SHOWS AND RELEASES, FREE DOWNLOADS, ADVANCE DOWNLOADS OF NEW RELEASES, DISCOUNTED TICKETS AND COOL PICTURES LIKE THE ONE OF ADAM HERE!!!!...SEE WHAT YOU CAN GET BELOW.
(Mailed to AED members July 3, 2018)
GOOD AFTERNOON ONE AND ALL and welcome new AED Mailing List members. I'm glad you're here. 
Enjoy your free download of "Crazy 'Bout You" from my 2011 Release, "Swing", below. 
My 2018 Release, "Lost in Kentucky" is...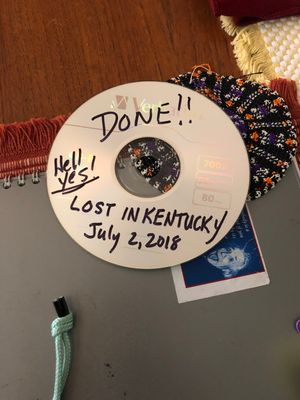 Congratulations to you, me, my producer, Mike Severs, Pete Cavano, my studio band, co-writers and everyone involved in the making of this recording. It went to press this morning and will be released in its entirety on 
Friday July 13th! 
But YOU get the 2nd single, "Dance with Your Demons" NOW, in advance of the official release for FREE. 
Just click the magic button on the photo below....  (AED Mailing List Members got an advance download of  "Dance With Your Demons", the 2nd selected single from the upcoming EP. Sign up today to get your free download of the next single released.)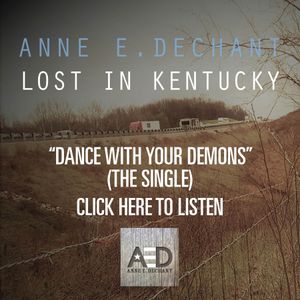 Please keep in mind, that you ARE NOT obligated to pay me anything for this single. Many of you have given more than you would ever be asked to pay for a song and I am GRATEFUL. 
It's most important to me that you have my music, find something valuable in it for you, and help send it out into the wide world. 
Yes, I love to get paid for my music. But for the 1st Single Release I was the recipient of many AED members' generosity, so if you would like a free song today, please choose "0". You deserve it! If you want to choose what you normally pay for a single, ".99" or "$1.29" you may. But do not feel you have to. You're a loyal AED supporter and you prove it over and over.  Thank you! 
OFFICIAL CD RELEASE PARTIES: 
Friday, July 20, 2018 
8:30pm (doors at 7:30pm) 
VOSH (Lakewood OH) 
Saturday, July 21, 2018 
10pm Natalie's Coal Fired Pizza and Music Room 
(Columbus OH) 
Reserve your seats now! 
For more shows (and there are more!) and tour info., click HERE 
Thanks for being my neighbor. I like you just the way you are!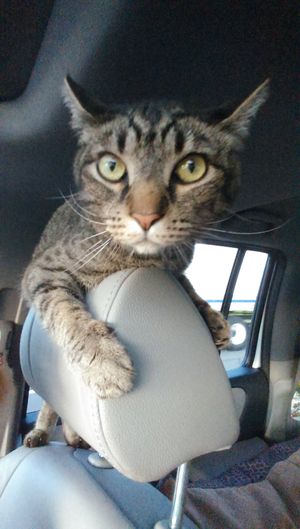 So does Adam! 
Anne E. 
To download the track "Crazy 'Bout You" for free, go to https://anneedechant.com/dl and enter the code 
(AED Members get a free download in every newsletter. To get free downloads sign up for AED Mailing List.)