Good morning good morning. Happy Friday yay! 
North America, I'm back! I have been sailing the high seas; a vacation that began in Lisbon, Portugal, traveled transatlantic and ended in Boston Mass. What a great vacation. I'm so thankful for time to relax, regroup, enjoy, see, learn and be with Erin and our dear friends Tony and Dan. We traipsed around, met new friends and went lots of places I'd never been. Such fun we had. It was mine and Erin's first extended, non-working vaca in 7 years and we did it up. Love and thanks to friends and family who shared their love, caring for 

                                                                                          Adam                      Eve                  and Guffman
checking in on our house, plants etc. and missing us! It's a beautiful thing to know your babies are safe and sound...and spoiled...while away. We love you and we have presents!!! 
I'm revitalized and so enjoying the beautiful weather here at our home in Canada, while looking forward to the rest of this year and 2020. Lots of cool things on the horizon, including a new recording slotted for a spring release, some GREAT new developments and my end of year shows. I can't wait to see you! 
Before we play, "Where Am I?", the AED on-the-road contest, let me share my October 2019 Schedule. Read it to get your "Where Am I?" hint. 
Sunday, October 6, 2019 @ 2pm - Lakewood Library, "Sunday With Friends" Concert w/Chuck and Anne E. Admission is free. Come early. We pack 'em in! 
Fri., October 11, 2019 @ 6:30pm - The 5 O'Clock Lounge, Kathy's Having a Party, full-band show. Happy Hour with free pizza followed by concert @ 8pm. Kathy Johnson is flying in from California and having a party. YOU'RE invited! No Cover, free pizza, free parking (next door) and a kick ass show, done old school at this iconic Lakewood Ohio corner pub. The 5 O'Clock, "A Real Bar for Real People". Join Us. 
Sat., October 12, 2019 @ 7:30pm - Musica (Akron Ohio), The Shootouts, Anne E. DeChant with special guest, Marc Lee Shannon. So excited to join my friend Ryan Humbert and Marc Lee Shannon for a show we've been cooking up for a while now. Ryan's band, the Shootouts was recently signed to a label and that's AWESOME! SO will be your night out to our show! Click herefor your advance tix. 
Tues., October 15, 2019 @ 10:45pm - The 5 Spot (Nashville TN), $2 Tuesday w/ host, Derek Hoke- I'm back at The 5-Spot to be a part of one of my favorite music nights in Music City, $2 Tues.! Every Tuesday, host Derek Hoke, kicks some serious ass, bringing in some of the best Nashville has to offer; an eclectic mix of solo, duo and full-band acts beginning at 8pm. I'll be there with Sir Guitarist Awesomeness, Mike Severs, Peggy Severs on vox and Matt Burgess, drums. Woo hoo!!!! 
Admission to my 5-Spot show is ????.... Click here to answer, and be taken to your "Where Am I?" Contest hint to take your shot at winning a gift, delivered to your door, from yours truly. (If you're and AED Mailing List VIP, you've received this link in an email. If you're not, and would like to play next time, visit, www.anneedechant.com to sign up!)
I'm so glad to be back and talking with you. I look forward to seeing you in October. Until then, remember to,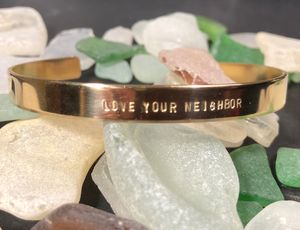 and yourself! 
Anne E.