Good morning, good morning and happy Thursday (I love Thursdays),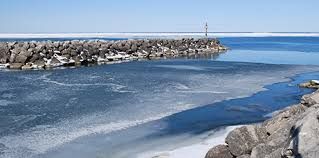 The sun is shining in Avon Lake Ohio and Lake Erie is beautiful! Hello to all everywhere else in the wide world!

We're celebrating! Here's everything you need to know for tomorrow's Record Release Concert: 
Friday, July 20 @ 8:30pm 
Anne E. DeChant's "Lost in Kentucky" Release Concert 
Vosh (Lakewood OH) 
VOSH is located in Lakewood OH @ 1414 Riverside Dr. 
VOSH is a Krivosh Family venue with a gorgeous expansive main bar and three ambiances—the main room, the Riverside Room, and the exclusive patio—each with a distinct atmospheric experience. You can grab light meal in the dining room before the show or a full dinner at the associated, nearby Georgetown Restaurant (right across street). 
Here are phone numbers for both Vosh and Georgetown if you care to make dinner reservations: 
Vosh - 216-767-5202 (open at 6pm) 
Georgetown - 216-221-3500 (open at 4pm) 
Tickets are $20 pre sale here 
  Your discount code is: VoshLKWD 
  Eventbrite has a fee, so use this discount code @ checkout to help cover it. 
  OR pay at the door - $20 cash or credit if you wish. 
Parking - is located directly behind Vosh and is free. Valet parking is FREE! 
Seating - is general admission 
YOU CAN GET YOUR COPY OF "LOST IN KENTUCKY", - title track inspired by this baby who we searched for for 8 weeks and with your love and help and that of so many, FOUND! (read about it on my blog post, "How We Found Adam)...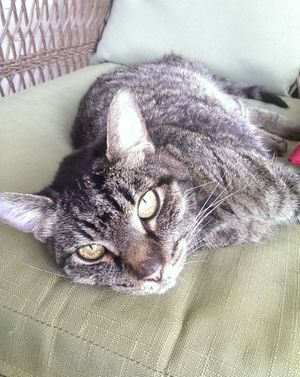 Click Adam's nose to get your tickets to any and all shows
You can hang out in any of the three spaces of Vosh, have a drink, have a bite and when doors to the music room open at 7:30pm, get ready to ROCK!!!!
An awesome show with yours truly (singing, playing, gabbing), Paul Lewis (bass, vocals), Pete Cavano (lead guitar, banjo) and Rob Warth (drums) 
For all of this week's shows including tonight's performance at Akron Art Museum and Natalie's (Columbus OH) on Saturday, visit my tour page. 
Enjoy today 
See you soon, 
Anne E.