Good Morning for this weekend's Cleveland and next week's Nashville shows, I give you the words of Doolittle Lynn,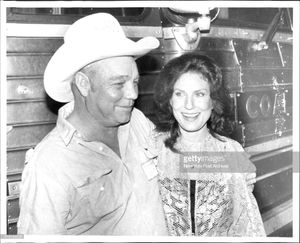 Hey Baby, Here's the deal....

Sunday, July 8th - 2-3pm 
"Taste on the Lake" 
Edgewater Park, Cleveland OH 
Me and the band rock an hour of power at Taste on the Lake! This is the birth year of TOTL! We'll be there! Come and enjoy Cleveland's culinary delights, feel good beverages and awesome music. We'll see you from the stage at the kite field. 
Here are more details for you: 
Partnering with some of Cleveland's finest culinary talent, Cleveland Metroparks will serve up a creative showcase of local food, beverages, arts, and music.
Saturday, July 7 from 5 - 11 pm 
Sunday, July 8 from 12 - 6 pm 
Tickets starting at $20 includes one food and one beverage sample. $25 per ticket at the gate. A portion of proceeds benefits the Trails Fund. 
Tuesday, July 10th - 8pm 
SongNest Live at The City Winery featuring songwriters: 
Don Henry, Angela Kaset, Anne E. DeChant, Sam Gyllenhaal 
Tickets HERE 
$8 advance, $10 at door 
"SongNest LIVE" features an incredible lineup of artists with a backline of world class improv instrumentalists.  It's a place where great writers and an attentive audience come together in an unfiltered setting to create rare magical musical moments that you will love. 
Thurs., July 12 - 6pm 
Nashville Public Library Green Hills presents: 
"Watermelon Wine and the Poetry of Americana Music" w/author Frye Gaillard and singer/songwriter Anne E. DeChant 
Free and open to everyone 
Award-winning Nashville songwriter Anne E. DeChant teams with award-winning Alabama author Frye Gaillard for "Watermelon Wine: The Poetry of Americana Music," a unique program of reading and song. In his award-winning book, Watermelon Wine, Gaillard maintains that great songwriters, like DeChant, explore the depths of the human heart with all the subtlety and feeling of our finest novelists and poets. 
AED mailing members BE ON THE LOOKOUT for your advanced download of the 3rd single from my Ep, "Lost in Kentucky". It'll be coming to YOU before the July 12th's release. AED Member exclusive! 
Also, here's a discount code on tickets for my July 20th EP Release Concert at Vosh (Lakewood OH): 
This is an AED Member exclusive!   If you are a mailing list member, you've got this discount code in today's newsletter. If you'd like to get discounts on tix, become a member of the AED Mailing List  and start receiving. 
"That's the deal baby!"
See you soon, 
Anne E.