Hello and good evening, 
Thanks to everyone who was at O'Tooles in Lakewood last night to hear me, Jim Tigue and Kelly Wright perform some of our favorite covers as well as some originals. We could not have asked for a better crowd! 
There is still no winner for the "Where Am I?" Contest that was posted yesterday. 
Several of you identified where I was in the photo at the bottom of this page, but no one has claimed the prize you see here. This bracelet sells for $35.00 and is beautiful. If you're thinking about attending the show at the fabulous Cirigliano Studio Theatre inside Stocker Arts Center, I encourage you to answer the question below, purchase your tickets to the March 16th or March 17th show, send me proof of purchase and take home this hand-stamped, brass, "Love Your Neighbor" bracelet. We'll have it waiting for you....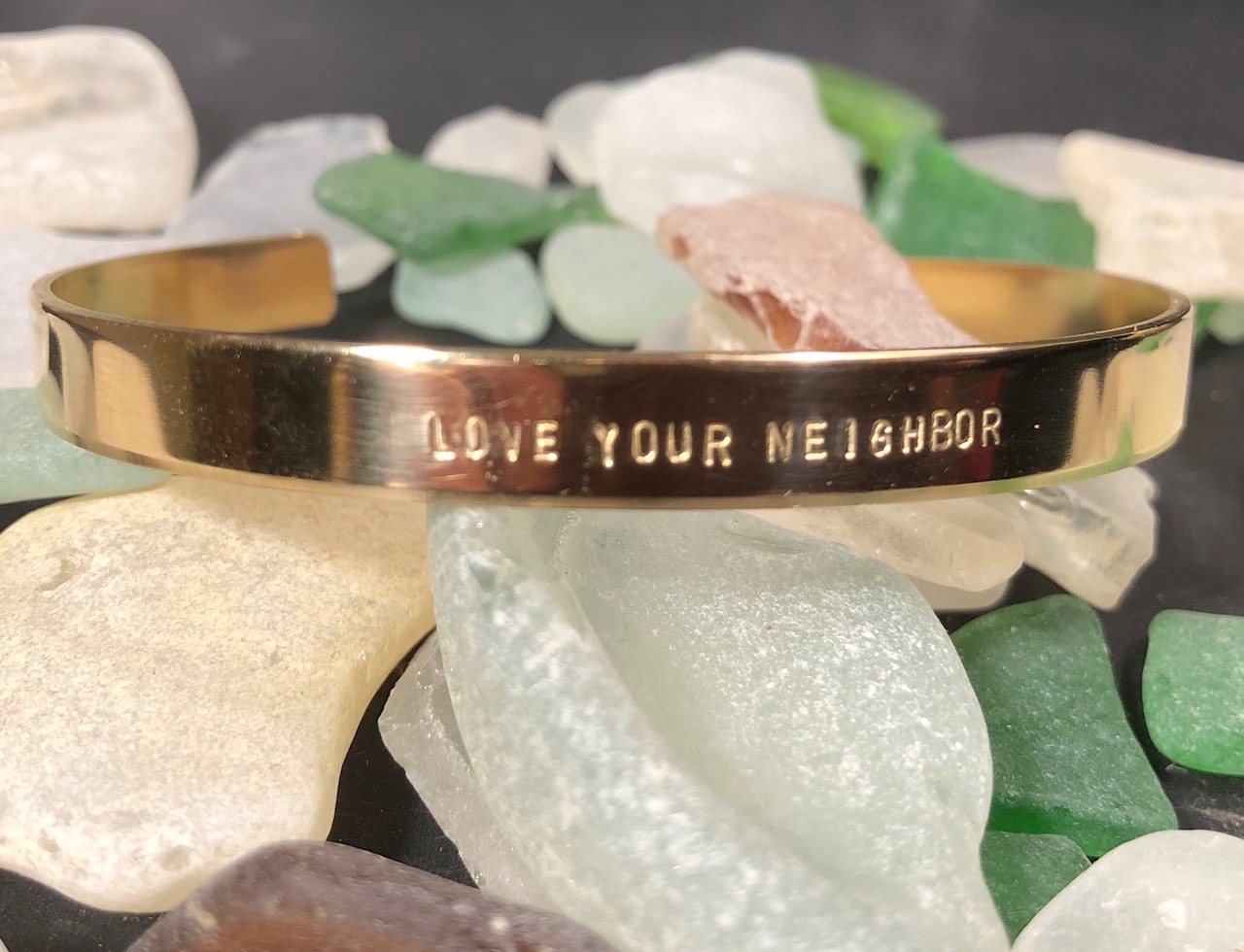 Hand stamped, "Love Your Neighbor" Bracelet 
Friday March 16th and Saturday March 17th @ 8pm 
The Acoustic Trio performs in the beautiful and stellar sounding, 
Cirigliano Studio Theatre at Stocker Arts Center 
Lorain County Community College, Stocker Arts Center 
1005 N. Abbe Road 
Elyria, OH 44054 
(440) 366-4040 
It's going to be a very special weekend of music so please join us because, "Life without musc would be a mistake." -Nietzsche 
If and when you know the answer to "Where Am I?", click on the photo to be taken to my tour page, purchase your ticket(s) for one of this weekend's shows and send me confirmation (you can take a screen shot and email me at annee@anneedechant.com) of that purchase. First person to buy ticket(s) and send word to me, wins the bracelet in the photo above. You can pick up your prize on the 16th or 17th at Stocker Center. Here we go....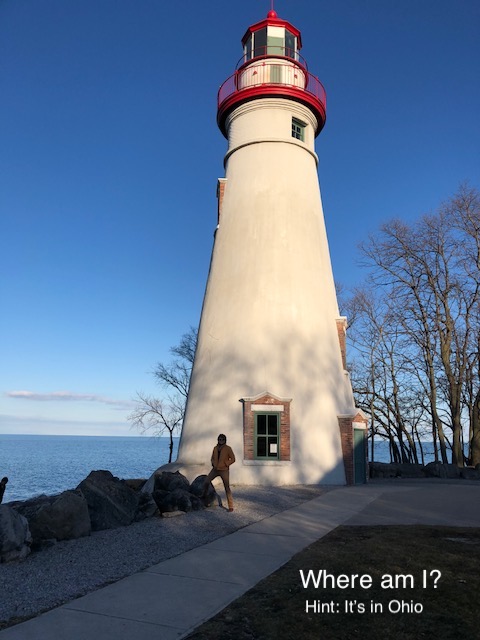 Good Luck! 
See you this weekend, 

Anne E.