Greetings from Nashville!

The roller coaster ride of winter 2015 continues for all of us and I know that the thought of warmer temps., no snow and the smell of the backyard barbecue is on our minds....Out like a lion for sure!  Remember though, it going "out".

I suggest that those of you in the Cleveland area should confront this clinging winter and brighten up next weekend with a show at The Barking Spider (www.barkingspider.com)  Kelly, Pete and I will be there next Friday night (March 13 @10pm).  I'm looking forward to seeing Jenna and the gang and playing for you all.  Please join us next Friday for some fun and great music.  No Cover.

I'm doing a house concert the next night in Grafton Ohio.  I'm going to venture in saying that when most of us who grew up on the west side hear the word Grafton, we think of Grafton Correctional Institution http://www.drc.ohio.gov/public/gci.htm
.  Can you remember driving down Rt. 83, seeing the barbed wire, the surrounding fields and men playing basketball out in the yard and conjuring all sorts of things?  I do.  Never was the rule, "don't pick up hitchhikers" more applicable.  As a 7 year old, the site of the facility, was intrigue at its highest....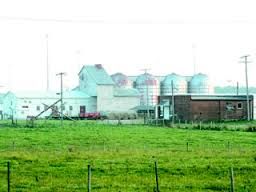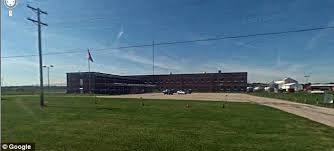 I don't care what you think....Still scary.

I will be in Grafton on March 14th, and I will likely drive by the Correctional Institution.  I will not pick up a hitchhiker but I would do a gig there if they asked me.

During my short stay in Cleveland I will be doing some filming for my upcoming Kickstarter Campaign.  We'll be raising money to support my latest CD.  Recording begins when I return to Nashville.  Woo Hoo!

Many of you have written me to say that you're visiting Nashville and to ask if I'm playing anywhere here while you're in town.  God Bless you all for asking.  Usually I'm not.  But that's all about to change with the new CD.  With your help in the Kickstarter Fundraising Campaign, I'll have a team around me to help promote the new CD and to raise my profile in Nashville.  I've already got a booking at the Southern Festival of Books in Nashivlle https://www.facebook.com/SoFestofBooks?ref=br_tf
 in October.  Each year the Festival brings to Nashville approximately 200 of the nation's and region's most prominent authors, from legendary mystery writers to critically acclaimed debut novelists, from poets to biographers, from chefs to children's authors.  I'll be performing "Watermelon Wine and the Poetry of Southern Music"

 
https://www.icloud.com/pages/AwBUCAESEO4waUGcpqeeE3n4_sGq3GYaKYe4brh9lmSeKDoPJrD_dsBpJbdx--Jqc3bg5gOHjoEEZzm4XV_8s6MhMCUCAQEEIJwg2Zk68eD6xB337enTAzD9CymMPJniHZ2o6LrIF0pO#Watermelon_Wine_and_the_Poetry_of_Southern_Music.pages 
with my friend, author, Frye Galliard.  They'll be more shows added as we move along and I'm looking forward to it all.  I'll love it when I can say, "Yes. I have a gig while you're in town".

Well, let's all get ready for the next hill in the rollercoaster ride, raise our hands, go with it and know it'll all be over soon.

OX,

Anne E.
Check www.anneedechant.com  for any and all schedule updates, to order your very own CD and merchandise and to join the mailing list.

Mailing List members get your free download below.