Good morning!  I hope you're living inside a great day wherever you are and whatever you're doing.

Summer has "begun to soon descend, like the sun into the sea" (Kris Kristofferson, "Feeling Mortal") and fall has risen like a harvest moon….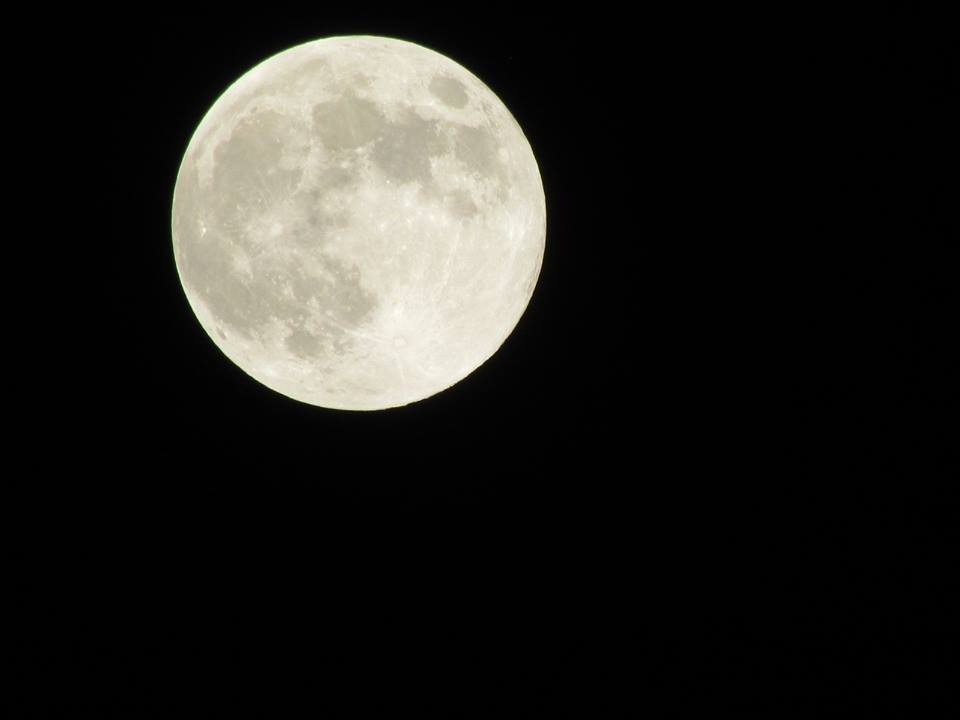 Harvest Moon, Sept. 8, 2014, South Union, KY Photo by Lynne Thomas.    COURTESY OF WWW.JRN.COM http://www.jrn.com/newschannel5/galleries/September-Harvest-Moon-274478341.html  
Friday night after going to see the wise and wonderful Mr. Kristofferson @ The Ryman, I walked myself to 5 Points Pizza while wearing a fleece!  It felt good.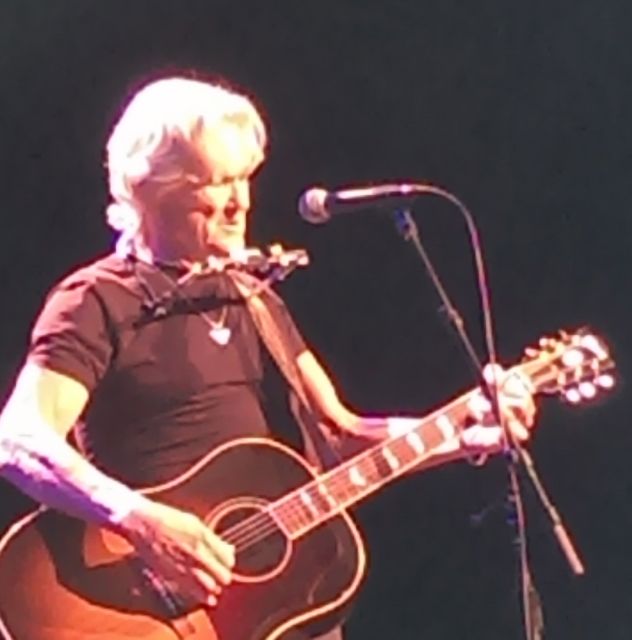 Kris Kristofferson @ The Ryman, Sept. 13, 2014

Summer was a whirlwind! 
June, included one of my favorite performances of the season, a benefit at the Avon Lake United Church of Christ  http://www.thealucc.org

In July I played before fireworks shows in Avon Lake (thank you Mayor Zilka) and Cleveland (thank you Bruce Davenport Orendorf and Cleveland Aquarium).  You know what?  You CANNOT compete with fireworks.  I don't care how good your songs are or your band or your voice.  No matter what you do, people are looking over the trees or over the Cuyahoga River, waving complimentary stars and stripes distributed by a cute boy in a baseball cap, and praying for 9:45PM....I can't compete with America!!!  HA!
After all that jazz, Erin and I packed all four pets into the Ford Escape, hooked a boat to the hitch and headed back up I65 N and over the Peace Bridge for our planned trip to Canada.  We had a house flood in the spring and so had been to Canada once already.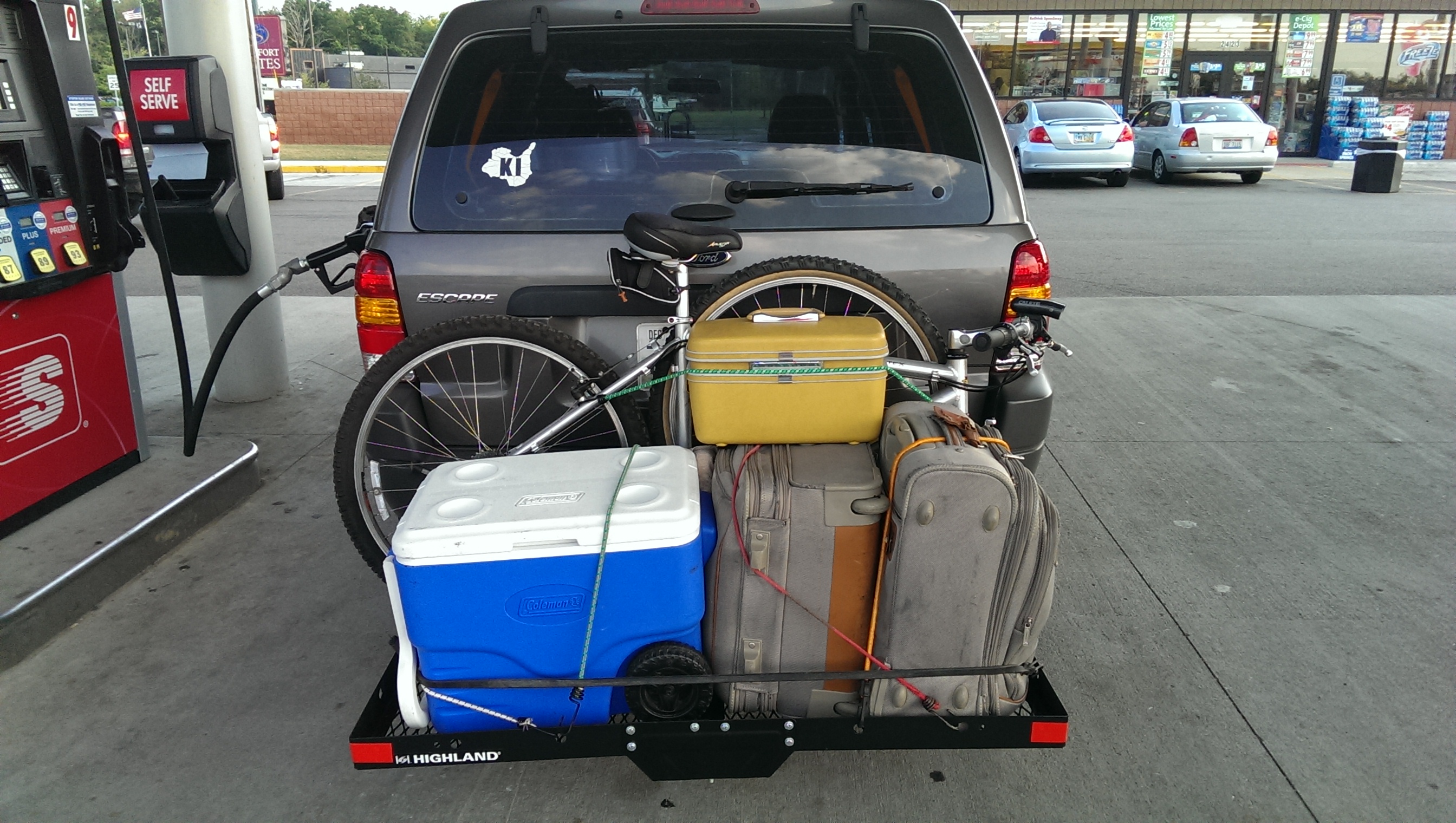 Loaded and Locked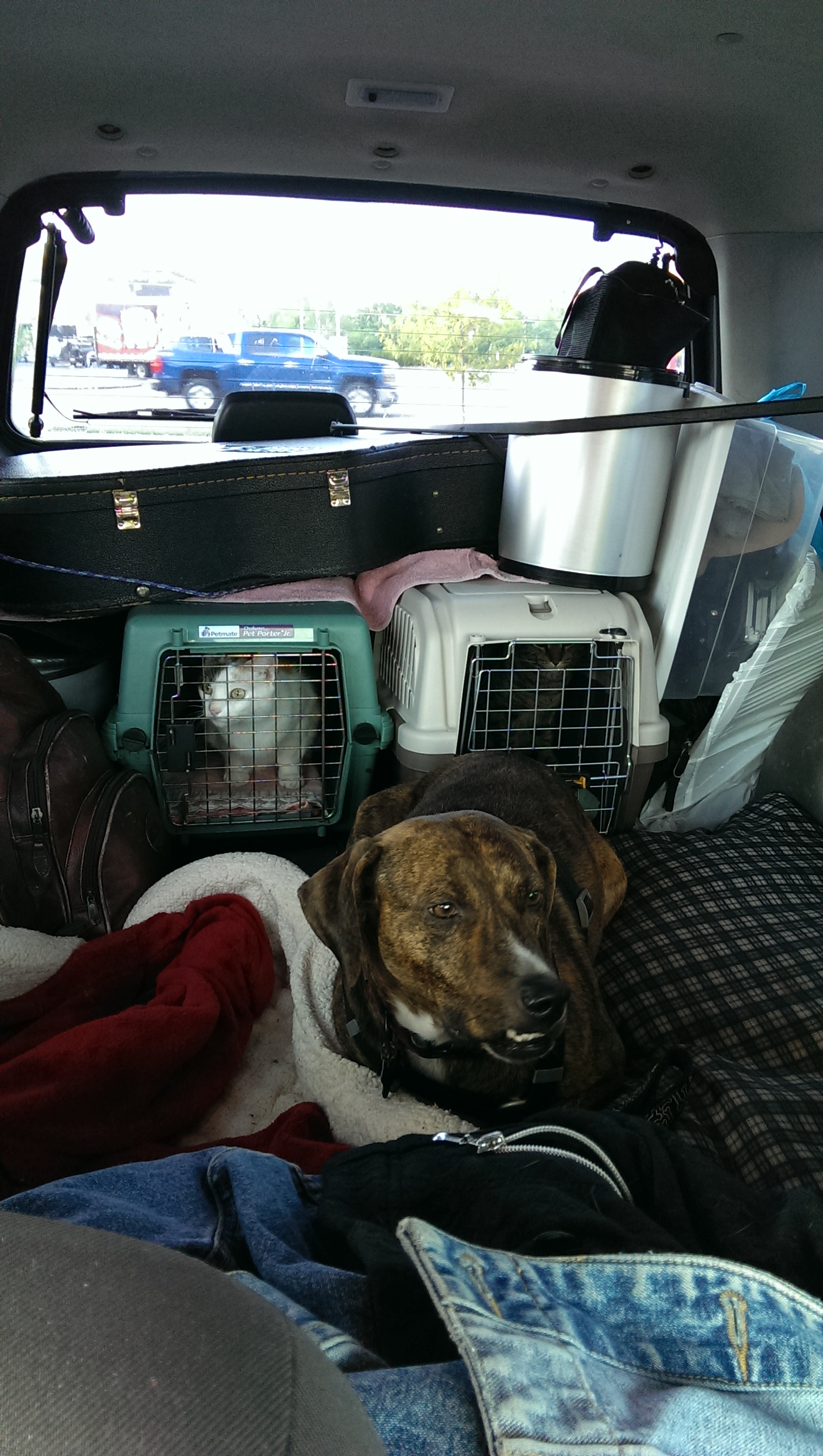 Iris, Adam and Eve.  They're pissed...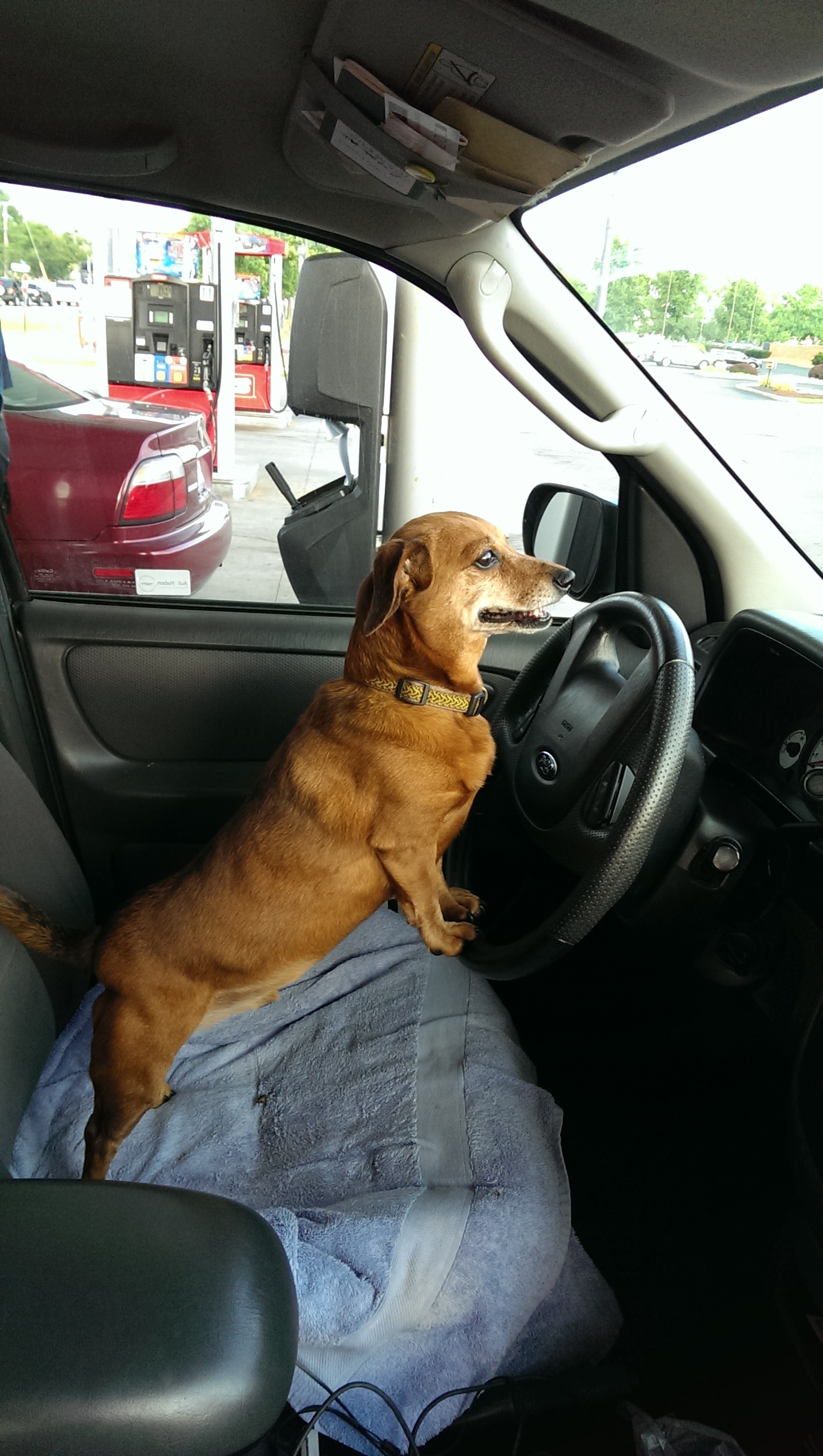 'Cause Guffman always gets to drive...
We all had a Gr8 time with and our dear friends from "Reasons and Rhymes Day Care", where I taught (really I played all day!) for 13 years while beginning and carrying on with my career in music.  I love those kids!   R&R graduates, Ms. Anne E. thinks of you often thanks you and loves you.
Here are some of the gals lit up my life many many years ago….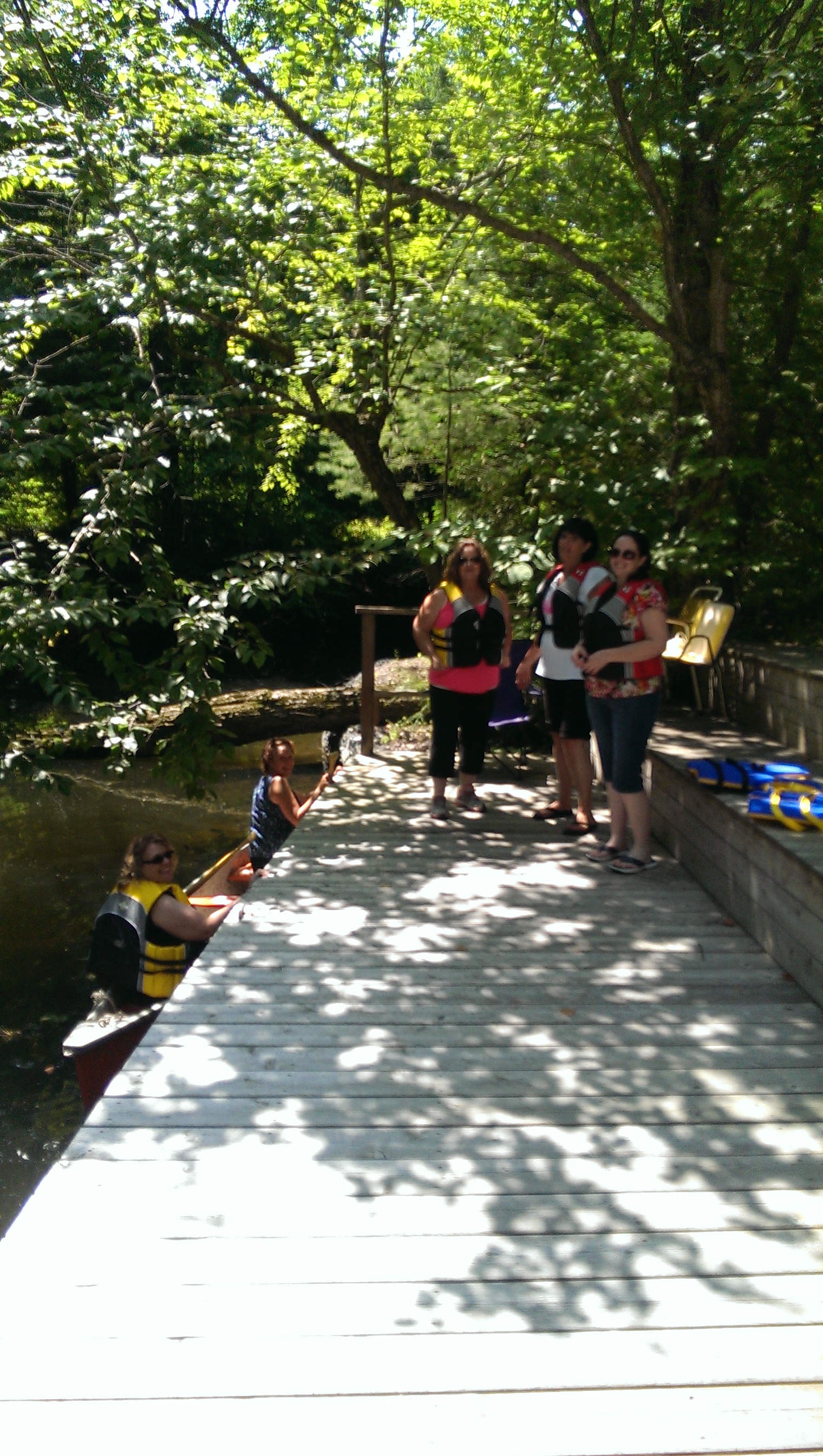 Mindy, Susan, Theresa, Julie and Donna - ON, CA

Amongst all of this, Eve, survived a heart worm, Guffman healed from a poke in the eye,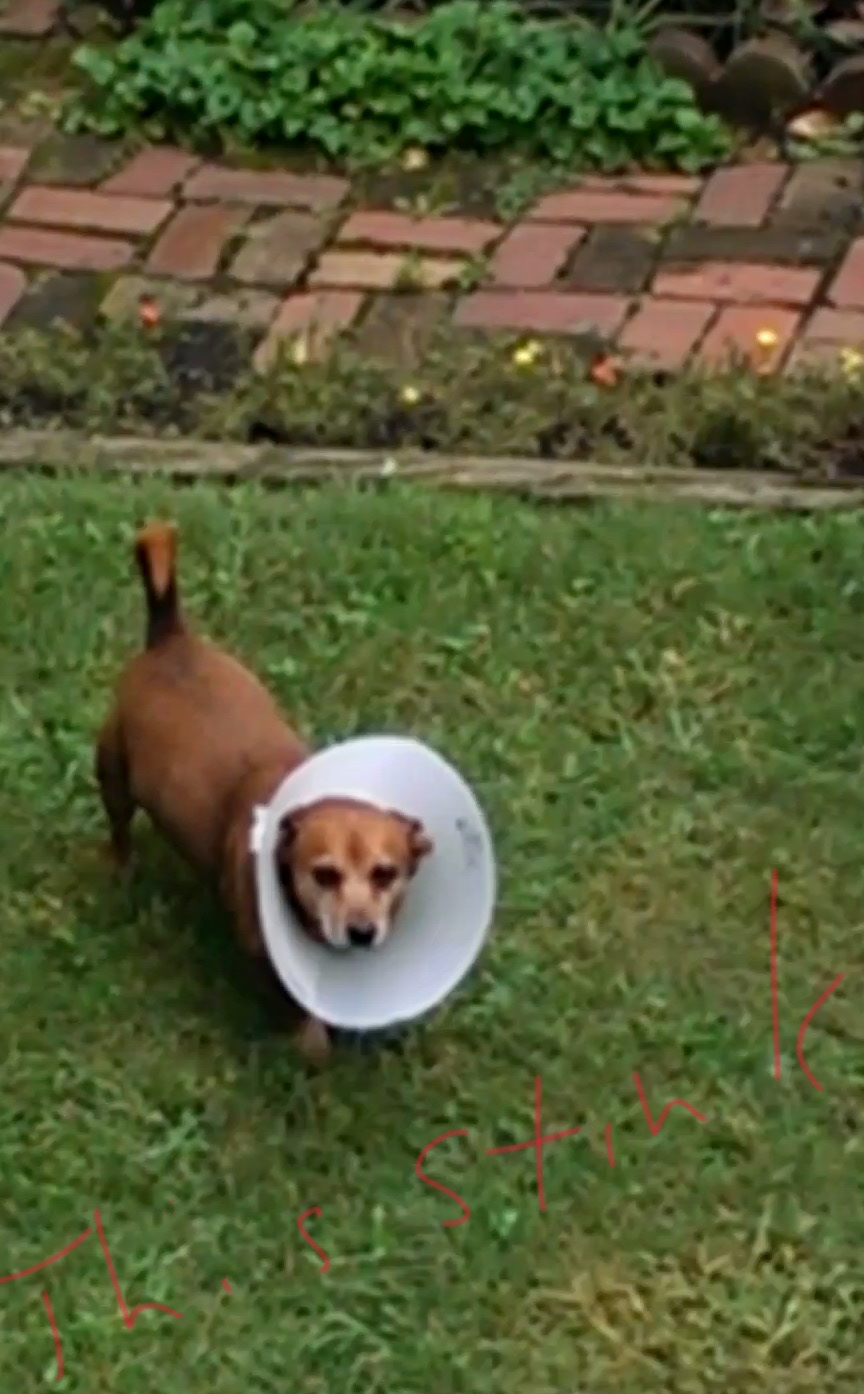 Guffman the Great!
...we enjoyed the very little time we had with friends in Nashville and a little time with family friends and band back in Cleveland.  Add to that some August shows, some etc. etc. and that was summer.  I bet YOU have a story that involves as much, probably more….Lord, I'm glad I don't have kids...ones that can talk.   

I am looking back and gratefully celebrating it all...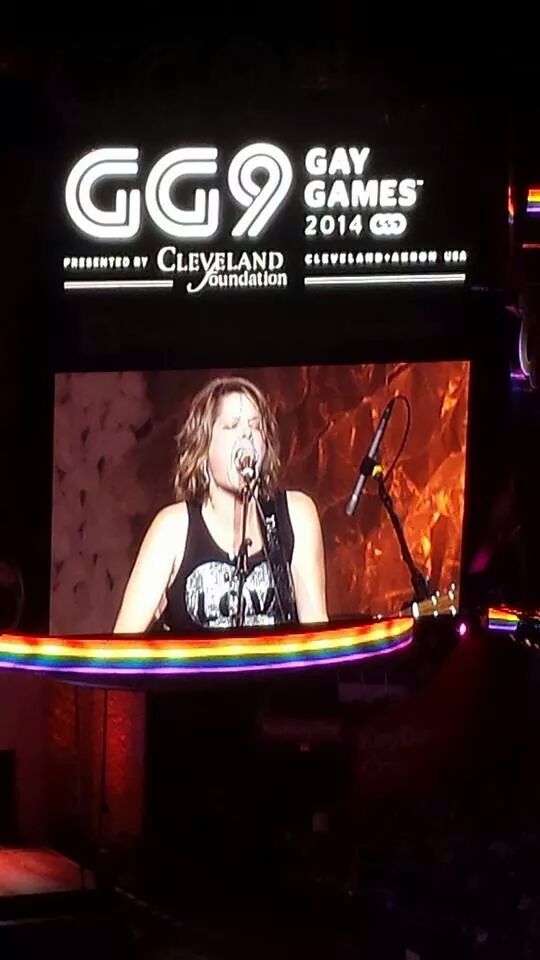 Opening Ceremonies GG9, Aug. 9, 2014, Quicken Loans Arena, Cleveland OH

The summer of 2014 included my performance of "Girls and Airplanes" at The 9th Gay Games hosted by the cities of Cleveland and Akron in my home state, Ohio.  It's incredible to think, I wrote "Second Class Citizen" http://anneedechant.com/music ("Spoiler"...it's sad) in response to the awful Defense of Marriage Act (2004), and 10 years later was standing in front of 12,000 lovely, warm and peaceful bad ass soldiers for justice, singing "Girls and Airplanes" (GG9 version  - FREE download to all of you on my mailing list) http://anneedechant.com/music .  

 
Click below to watch the band and me on Fox 8 (ironic) Morning Show Video Aug. 12, 2014

http://fox8.com/2014/08/13/fox-8-jukebox-anne-e-dechant/
 

I am honored to have been asked to share "Girls and Airplanes" with my community and to see it celebrating the change it and our cities of Cleveland and Akron have become.  We celebrated with 47 countries!  It's quite a thing to witness a result of years of love and effort.  HURRAY!!!  We have more miles to go, but we are marching on together.  I'm so very proud.  Thank you GG9 for asking me to be a part of it all.  Thank you to this beautiful man...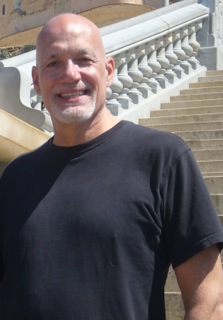 Tom Pike  Culture Manager Gay Games Board of Directors
and this beautiful lady
file://localhost/Users/annee/Desktop/photo.php.webloc
Michelle DeLozier Gay Games Board of Directors
for bringing me up at that big planning committee meeting table.  OX!
So proud our Nancy, a multi-medalist in Rowing. 
Gold in mixed 8, Bronze, Women's 4, Bronze, Women's 8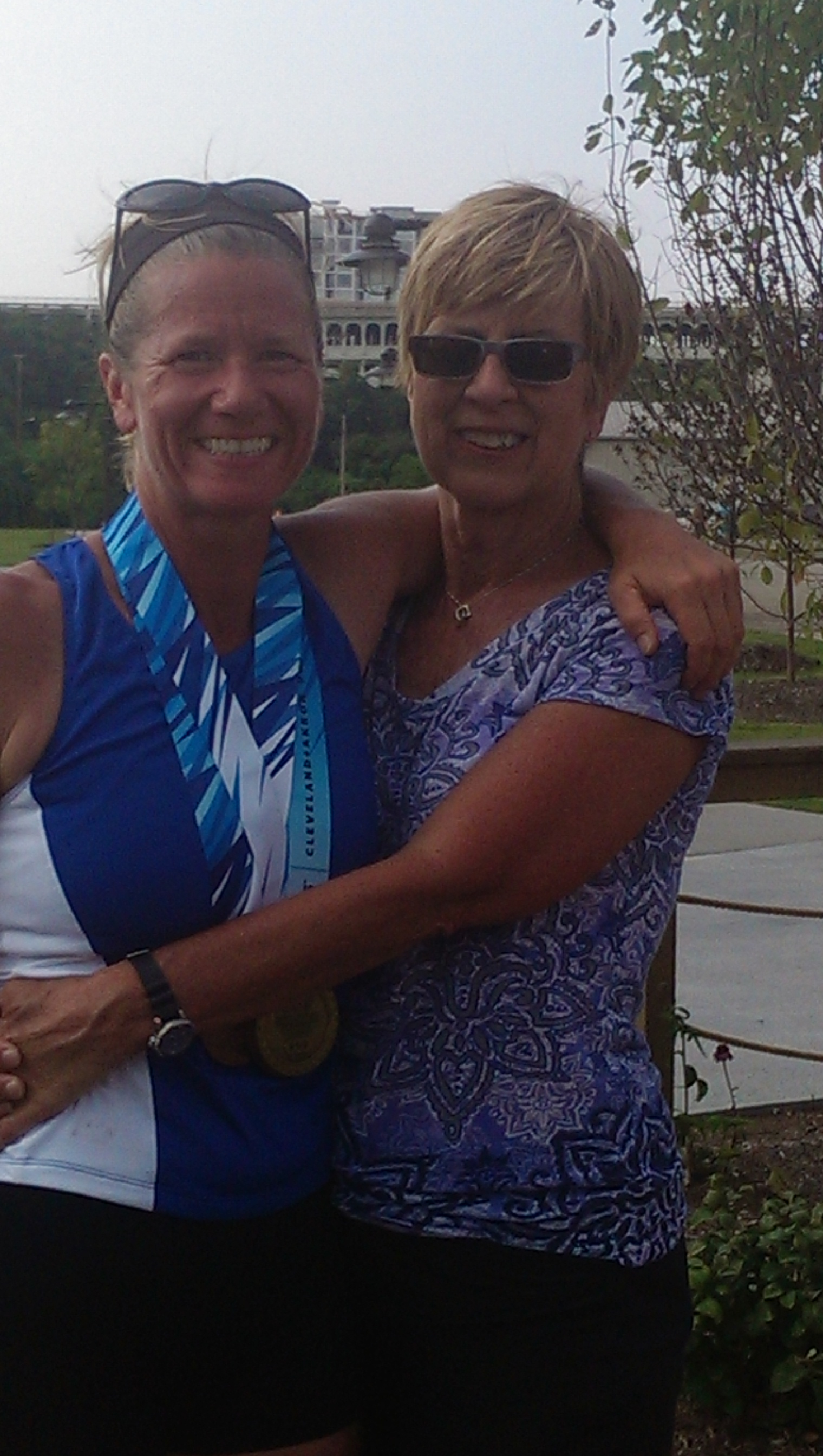 Nancy Pirrone with longtime buddy, Gail Clements...at the GG9 Medal Ceremony @ Rivergate Park, home of The Cleveland Rowing Foundation http://www.clevelandrows.org
Proud of Dart competitors (That's right, darts!), who saw my Instagram post from Flannery's (downtown Cleveland) after the Opening Ceremonies and came over to say hello.  Loved it!!!!!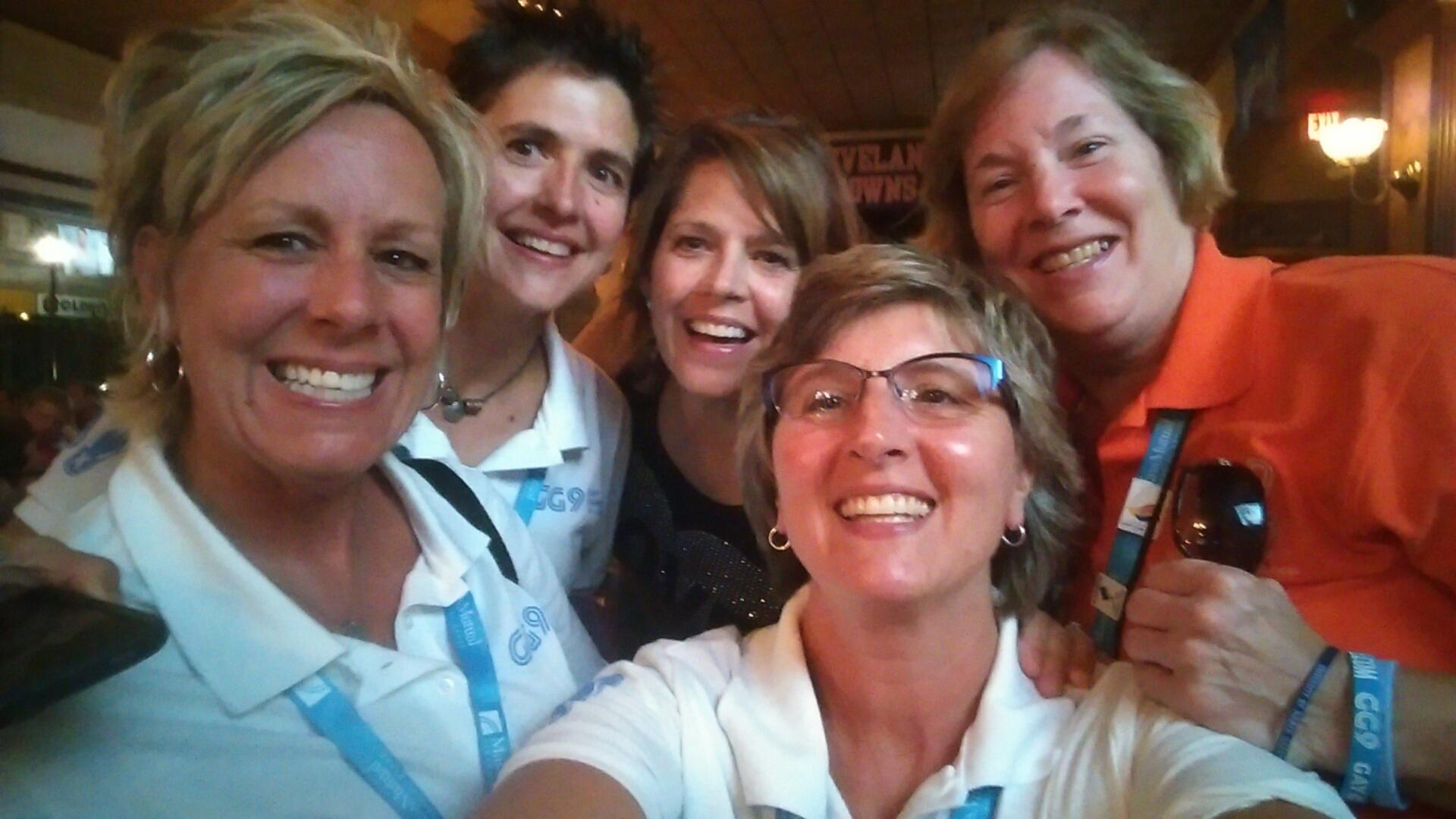 "Bent Tips" and "Bullseye Girls" - Debra Clawson, Karen Carson, Kathy McGlone, Terry Austin w/yours truly,  Aug. 9, 2014 Flannery's downtown Cleveland.

Hold on now.  I've got one more trip to Cleveland/Avon Lake/Lakewood coming up right quick!  Here's next weekend...
*The Barking Spider on Fri., Sept. 26 @ 10pm

*Lakewood Library Sat., Sept. 27th @ 1pm w/award winning author, Frye Gaillard

*Mustard Seed Cafe (Akron) Sun., Sept. 28 @ 11:30am-2:30pm
Go to www.anneedechant.com and you'll see more about….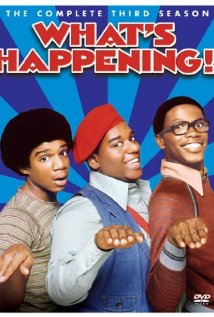 I can name these guys.  Can YOU?  Who's the little sister?


THANK YOU THANK YOU to you all.  I sure did have a time with you summer of 2014.
If you need a reminder of the...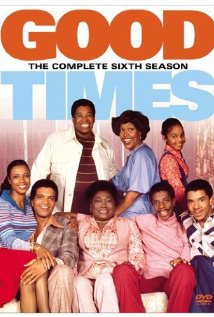 Listen to the kick ass theme song….https://www.youtube.com/watch?v=FeDdt6X8vFU


Look...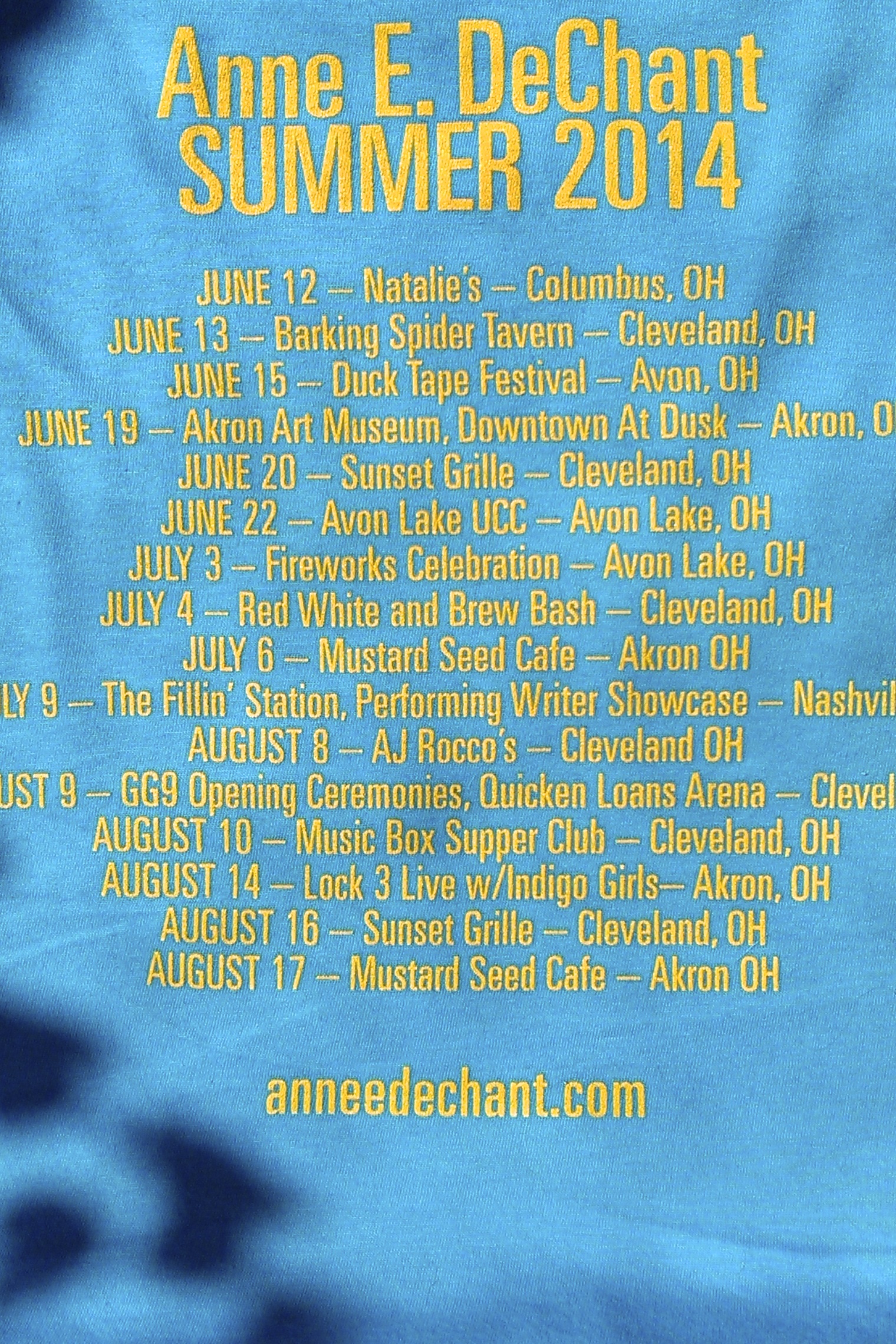 SALE SALE SALE!  END OF SUMMER SALE  BUY THIS TANK and you'll remember it all.
Oh, and one more…me and "Hannah Banana" @ My Lock 3 show.  Thank you my darling niece, Hannah for helping to sell my merchandise on Aug. 13.  Hannah later commented, "Anne E.'s fans are so nice.  They really like her."  I feel like Sally Field!  I really like you too OX….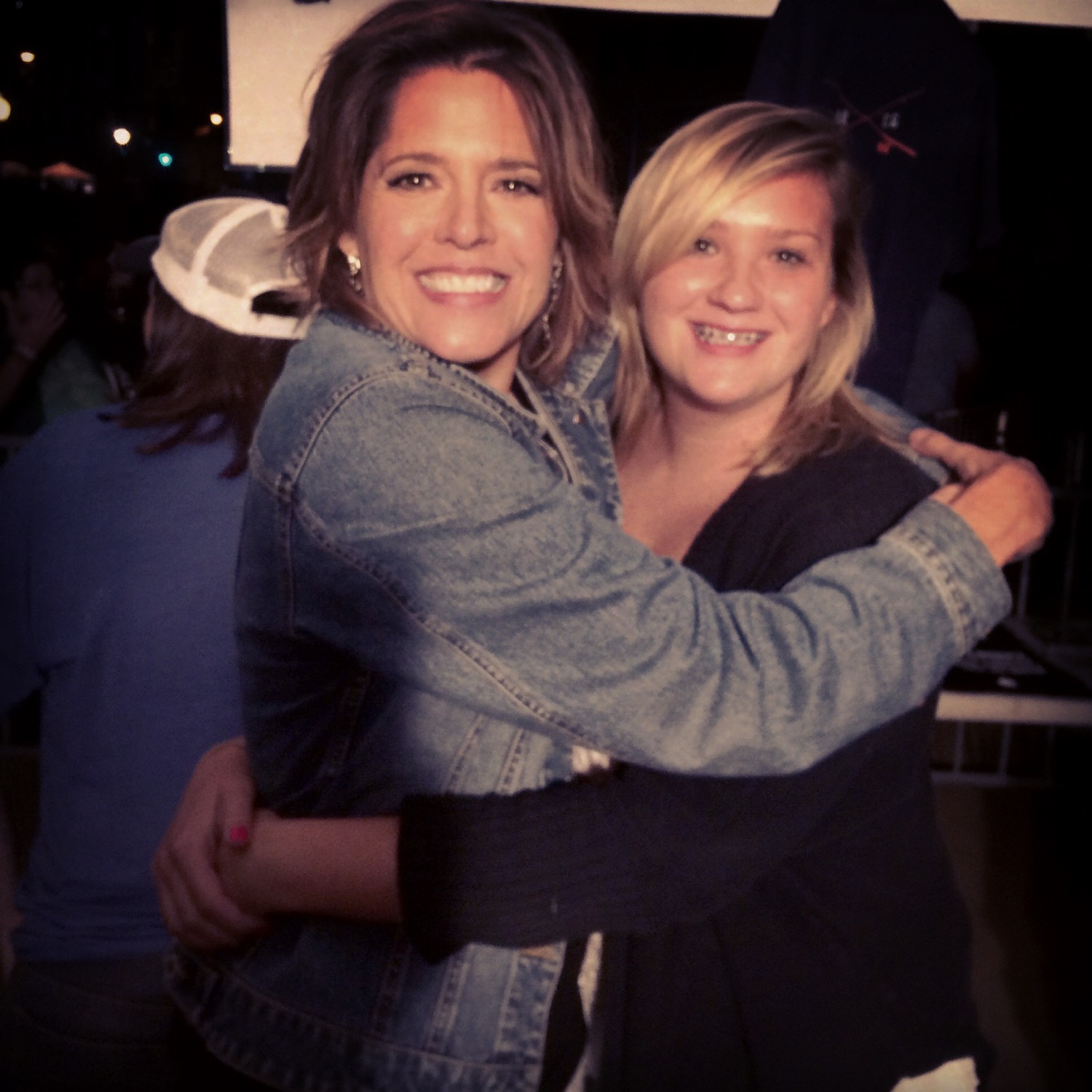 "Anna Banana" and "Hannah Banana" Aug. 13, 2014, Lock 3 (Akron OH)

I'm looking forward to sharing much more music with you!  
God Bless all you songwriters, singers, poets and dreamers. OX 
DeChant OUT!!!
pssst....think new Anne E. DeChant CD, 2015....