Good Evening,

Welcome all new comers to the Anne E. DeChant mailing list.

Thanks to all of you who came out to The Barking Spider on Fri., the 13th to listen to my show.  Kelly, Pete and I had a great time as usual and it was so good to see so many of you.  I debuted my new song, "They Don't Make 'Em Like My Daddy Anymore" that evening as a surprise to my dad who was celebrating his birthday.  Getting him out to the east side for a 10pm show was a hard sell (he told me Jesus better be there!...I told him Jesus would be mentioned...a line in the song) but my mom got him there.  I'm excited to be including the song on my latest recording.
Here we are at The Spider...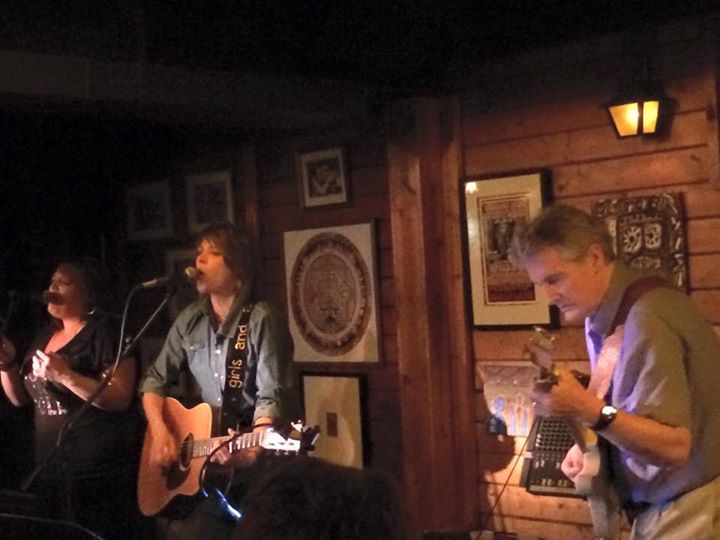 Kelly Wright, Anne E. DeChant, Pete Cavano

I'm headed back to Nashville this evening and will begin recording my new album tomorrow morning.  Can you believe it?  9th solo recording.  

My Kickstarter Campaign will begin in April and I will send word when that is up.

Saturday I played at a House Concert and I have to say that my host, Jude, was fantastic.  She had an area for my trio, lighting.  She did a trivia game and gave away copies of my "Girls and Airplanes" CD, 

click to order   http://anneedechant.com/music 

as prizes.  And what a wonderful group of friends Jude and Diane have.  I have to admit after I arrived and headed down to the party space to surprise Diane, I felt like a BIG star.  It's been a long time since that many cameras were flashing in my direction.

It was truly a great time and a pleasure to meet you all.

I've finished and posted my latest "How To" video.  This one is "How to Tie a Fisherman's Knot".  If you're going fishing, you MUST know this.  Take a look at the video shot from my dad's garage.  

https://youtu.be/1XrYh6sIY9I

Please comment on the video and share with your friends.  Friends don't let friends tie crappy knots!

Looking forward to updating you on the recording and my upcoming travels to Alabama, Georgia, Louisiana etc.

Take good care of yourself and thank you!

Anne E.