January 3, 2022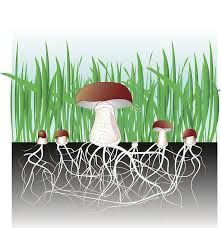 I'm writing this while sitting in my long johns in front of a fire in my house in Canada  . A new beginning is here as Erin and I settle ourselves into a home gifted us by her parents in their passing. We are grateful to them. I feel quite happy and inspired being into the new year with renewed hope for growth and connection. I hope you feel this way too.
  Looking back at 2020 and 2021, I think of so many of you who, during the pandemic, joined me each weekday morning for 55 episodes, of "The 11:30 Bathroom Break". Sometimes over 700 of you would be watching as I streamed to you from my bathroom in Nashville: checking in with all of you on chat, gabbing with Siri and Alexa (blooper reel) and singing a song for you.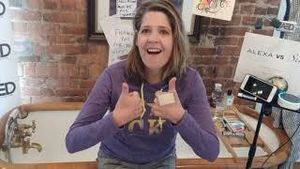 You might also remember that at the end of each episode I would say, "Stay safe. You are not alone. We are all connected."

  Well, that mantra, so to speak, "we are all connected", has stuck. I say it still now when I join you on a livestream and I still believe it. Even with all the division in my homeland, I am certain that we ARE all connected. "We are all connected." It's an easy thing to say, a more challenging thing to imagine and a still more challenging thing to guide our daily living. The idea that everything we think, say and do has some sort of rippling effect on the universe is mind boggling, disturbing or comforting depending on what's being considered. For example, if I consider that there are all kinds of yucky things being added to our water table as a result of all of us "needing" a green and groomed lawn (please stop using Roundup), that connectivity disturbs me. If I consider that deciding to smile (as I did last year, when I literally began the practice of remembering to smile during my day), changes me, the energy around me, then the energy further out around me, that makes me glad. What's mind boggling is how ALL of what we put into the world, changes the world. Have you ever heard someone say, "There's a reason for everything"? I'm sure you have. I agree with that. There is a reason for everything BUT it's when I hear someone begin to TELL me all the reasons something happened (like a tornado hitting or not hitting a house) that I go crazy because there's really no way to know all the reasons; to trace all our output and all the change that occurs as a result.
  I do not know what all the reasons are. I've decided that's ok. I just need to know that everything really is all connected and that "everything" is a vast community. The Great Divine, All Knowing, Supreme Intelligence, God, The Universe, that thing we all intuitively seek, is handling it with or without our cooperation. It carries on regardless of us. This is crazy big stuff to ponder! But there's a movie for that!  Yay!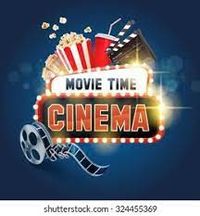 I invite you to check out the film, "Fantastic Fungi". Erin had been encouraging me to watch it for a couple months and last night, after we went through MORE boxes in the basement and ate dinner, I finally sat down to watch it. The film is an exploration into mushrooms!!!!! The mycelium that we walk on every day, the most abundant life form on the planet, connects us all. It connects the entire Earth, us to one another and perhaps, to the Divine. Watching "Fantastic Fungi" reaffirmed the idea that we ARE all connected and that the answer to what ails us is right under our feet...all the time. It's fascinating. I hope you'll watch it: https://tinyurl.com/2p897en7
  I wonder if you'll find a disconnect between the film's message and what it is we seek within the context of our chosen belief systems. I do not. It seems to me that in most religions, there is a seed from whence it came or a wisdom that is divine. That wisdom definitely gets lost in the shuffle as human hands (ego) manipulate constructs. But it is there and we definitely keep trying to find it. This film, "Fantastic Fungi" delves into the idea.
  My renewed hope this year, 2022, is that there will be a shift in us; that enough of us will see that we are all connected to our home here on Earth, to each other and to the Everlasting, Ever Knowing, Ever Loving. I hope they'll be a shift in a critical mass that begins really caring for each other, for the beautiful gift of amazing Earth and our life and place on it. I've been hoping for this shift for years now. I once mentioned this idea to a semi-famous singer/songwriter I opened for (me even more semi famous!) a few years ago, after our show. I talked about my hope that there will be this sort of shift that changes the world. He looked at me like I had 3 heads and said, "nothing's going to change until we (he and his top 2% friends on Martha's Vineyard) say it's going to change....meaning until they decided they would "allow" the tax rates to change. I realized then we were on a completely different wavelength, living a different reality. I actually think he was right as things go now in our world but he didn't hear a thing I said to consider an alternative. I thought he was stuck in the "we don't share the world" "I'm running the world" mode. I didn't like him then so I said goodnight, packed my guitar and drove home taking my energy elsewhere. I tell you this story to remind you that his way of seeing things is what I'm challenging. It's no small thing to hope for a shift in the world.
  I don't think a shift will happen from fighting with one another, online, in person or otherwise. I don't think it will happen by taking sides. I don't think it will happen by "winning" an argument. I don't think it will happen by law (although just laws could stem from it). I believe it can only happen when enough of us see our connectivity, believe in it, believe in symbiosis, believe in listening, caring, kindness, healing, believe that everything we do affects EVERYTHING and then stand up for all of it with the way we live in the world. I think it is a humble act to take one's place in this world doing the very best you can and trusting that you are created a shift and that that shift is happening in others serving to move us all toward the Divine; a shift in our collective consciousness via our individual consciousness drawing on Divine Consciousness. You might be thinking my name is Pollyanna. Maybe it is. But check out the film, "Fantastic Fungi" and see what you come away with. The videography is beautiful, the people in it are kind, the things you'll learn about the healing properties (for helping cancer patients, to cleaning up oil spills, to saving bees....) the film makers have found in mushrooms is exciting, and the way they connect us all is INCREDIBLE!

 2022 ON YOU! 
Stay safe.
You are not alone.
We are all connected.
-Anne E.
PS: I remind you that I am designing my "Adam the Cat Cat Contest" Shirt and I'd love your input. Please let me know what kind of neckline you'd like and what color shirt you'd like. It will help me give YOU what you want.


PSS: My "Pop the Star" Reunion Concert is officially rescheduled for March 25, 2022 at The Winchester Music Tavern! Thanks to The Winchester for being cool as we navigate the pandemic together!