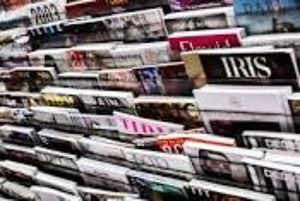 "... a passionate prophetess who has come in from the wild, rough edges intact, and ready to rock"
 -No Depression
"Great Songs. Amazing Energy. Brilliant Stage Presence. Don't miss her!" 
 - Si Kahn, Blue Ridge Hall of Fame
"DeChant is first and last a story-teller, an artist who writes with a shit-kicker urgency and sweet understanding of the people who stumble and keep keeping on."
 -Frye Gaillard, author, Watermelon Wine: Remembering the Golden Years of Country Music
"ANNE E. DeCHANT/Every Little Everything Greatest Hits v. 1: DeChant makes a good case for all that touchy feely girl power kind of themes like speaking your truth and being in integrity. By not being something she's not, her folk flavored material resonates throughout the folk/roots community and any place she calls home. A leading light in Cleveland, she decamped for Nashville and really began hitting it out of the park just as she was about to give up. This collection, complete with remasters of older tracks, is the proof it's a good thing she didn't give up. With a mass sensibility that never crosses over in to jive. This is a singer/songwriter that's really got it going on with flying colors."
 -Midwest Record, Entertainment Reviews, news and views
"Just gave Anne E. DeChant's "Every Little Everything, Greatest Hits Volume I" a listen. It's a delight. For those of us who have been fans since the 1990s, you can go on a tour of every phase of her songwriting over the years and remember how you loved each tune when you first heard it. For those who don't know her music, I don't know if it's possible to come away from this compilation not being a fan and wanting more. I'm already in love with the new songs on the album. And as for the terrific collection of older tunes, like any greatest hits album from a great artist, you come away thinking that there could have been twice as many songs on it and it STILL wouldn't cover all her "great" ones. Thank you Anne E. DeChant for giving us this treat in the midst of all this crazy."
 -Gannett
"DeChant is our wake-up call to all of the possibilities found in songs and stories when they're told with integrity honesty and heart. She is what the future of Americana music needs to be in order to endure."
 -No Depression
"Anne E. DeChant and her trio were a delight to present - professional, courteous, generous with the audience and staff - and most importantly, incredibly talented! Ms. DeChant is a consummate storyteller and songwriter, bringing to vivid life her incredible lyrics and music. Our audience had a great experience with their shows and we are looking forward to having them back this coming season!"
-Janet Herman Barlow, Director, Stocker Arts Center/Lorain County Community College
"Now there's a woman with a fire in her belly."
 -The Cleveland Plain Dealer
"There's virtue in honesty, and in intuition, and in openness, and in tough-minded decency. Those things may or may not make for fine art. In the hands, heart, and voice of Anne E. DeChant, they may, they might, and they do."
 -Peter Cooper, Editor, Country Music Hall of Fame, Nashville TN
"Having Anne E. DeChant perform at Cain Park is like family coming home. Her warmth and love for the music and the audience, shines through her talented performance. An added bonus is she is a dream to work with backstage. The crew had nothing but blowing things to say about her professionalism, her courtesy and her kindness.
 -Erin Cameron, Cain Park General Manager, Cleveland Heights, Ohio
"Her songs, enriched by her political consciousness, nail blue-collar grit in a way few writers do..."
 -Nashville Scene
"Her music is a bold celebration of the essence of what it is to be alive in the moment"
 -No Depression
"Anne E DeChant....A compelling voice singing songs with melodies you can't forget and lyrics that you can't stop thinking about."
 -Mike Severs, Producer/guitarist, Dolly Parton, Paul Simon, Don McClean
"As a lover of good music, a believer in its power to heal and inspire, hearing Anne E. DeChant with Frye Gaillard was an epiphany. Her songs invoke hope, courage, and hidden passions while his stories enchant and recall a time when there was a collective desire to make a difference." 
 -Rev. Dr. John C. Dorhauer, General Minister and President, United Church of Christ