Good morning. 
It's time to play, "Where Am I?", the AED on-the-road, guessing game. I give you a photo(s) hint from somewhere I've been out on the road and you tell me where I am. (Being familiar with my tour schedule is a big help.) The winner gets a prize from me mailed to their door. 
This go round, I"m asking you to tell me not only the city and state that I'm in but also, the specific location and the author of the poem in one of the photos. 
In addition I'm asking that you share the news of my writers' workshop, "We've Got Something to Say About It",  being held July 5&6, 2019. We are reaching out to high-school age students inviting them to join us at The Avon Lake United Church of Christ for "We've Got Something to Say About It". My friend, co-writer and award winning author Frye Gaillard is joining me. We will be teaching both prose writing and songwriting. This is a FREE workshop! If you don't think that's a great deal, take a look at the cost of writing workshops. If you know a high school student who would love to explore writing I sure would appreciate your help in connecting me with that student and encouraging them to attend.  Will you help us get our group of 15 writers? 
So 4 things to win "Where Am I": 
1. Look at the photo hints and tell me in what city and state I am and where in that city I am. 
2. Tell me who wrote the poem in one of the photos. 
3. Share the "We've Got Something to Say About It"  Writers Workshop (copy this link and share) with a  2 friends or your mailing list or on your FB page. 
4. Click this link to answer (don't hit "reply"! ) and post your answer to my blog titled "'Where Am I?' June 2, 2019". 
In a few days, I'll write to you all and let you know who has won. As part of "Where Am I" I always tell you a little bit about where I was and why. 
 
Ready? Set? GO!!!!!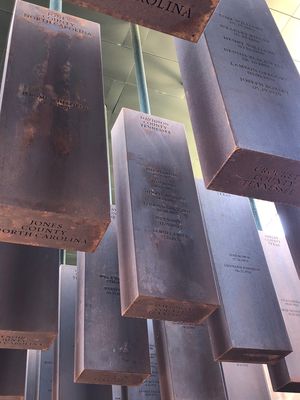 Where Am I?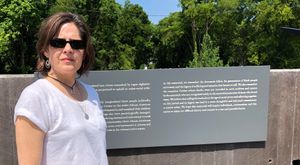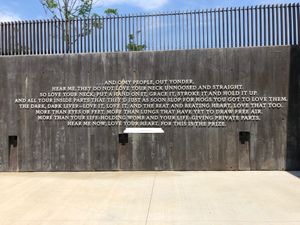 Who wrote this?